FIDLOADER. A STUB!
Awww fid! It's a stub! Does anyone wanna help Mirukana Wiki by adding to it?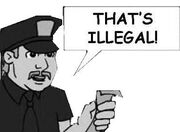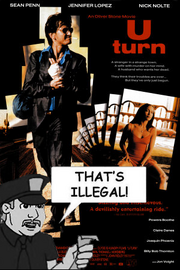 That's Illegal! is an inside, running joke between the Writer and kerfy. it consists of yelling out 'THAT"S ILLEGAL!!' in response to any type of action or decision the user deems worthy of using said joke on. It is derived from a page of a hentai doujinshi kerfy found while randomly searching the internet. In it, (without going into disturbing details) the female character mentions an unusual thing the dominant is doing, to which a random and completely unnecassary police officer appears, yelling 'THAT'S ILLEGAL!'
Community content is available under
CC-BY-SA
unless otherwise noted.